County signs with company to lease Atco building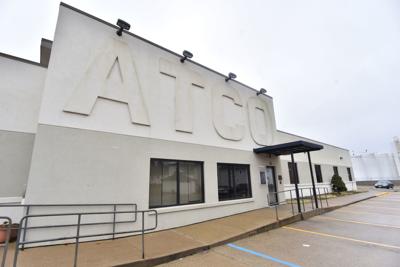 By Heather Willard Messenger Staff Journalist. 
For a brief moment on Tuesday, it seemed like the Athens County Commissioners would have a tough decision to make regarding the future of the former Atco building.
The commissioners received two bids for the building, but one of them was later withdrawn on Tuesday. The county is going with the remaining bid option and has signed a lease agreement with Athens Mold and Machine.
The company is located near the former Atco workshop on Campbell Street, and has been in talks with the county for several months about obtaining the building. It has been said this expansion would lead to dozens of new jobs.
Athens Mold and Machine's bid detailed an agreement of leasing the building for $5,000 per month for 25 years, with an option to buy the building within the first five years. This would subtract the paid rent from the total cost of the building to give the county a total of $1.5 million in the event of a sale.
The county initially received a second bid from the Athens County Port Authority which took the commissioners by surprise. The Port Authority's bid was worth $1.5 million and proposed buying the building outright, given 90 days for the Port Authority to gather the necessary funds.
"I didn't see that coming," County Commissioner President Lenny Eliason said during Tuesday morning's bid opening.
Within a few hours, though, the Port Authority moved to withdraw its bid. Sara Marrs-Maxfield, executive director of the Athens County Economic Development Council and secretary for the Port Authority, said the goal had been to bid on the building and make sure an "end user" would occupy the space to create jobs.
Once the Port Authority learned of Athens Mold and Machine's plan to do just that, Marrs-Maxfield said, the decision was made to let the company's bid stand alone.
Click here to read the rest of the story in the Athens Messenger.