Hockhocking gets an extension
By TYLER BUCHANAN Messenger editor. Note: This story appears in the Sunday, Oct. 6 newspaper on Page A3.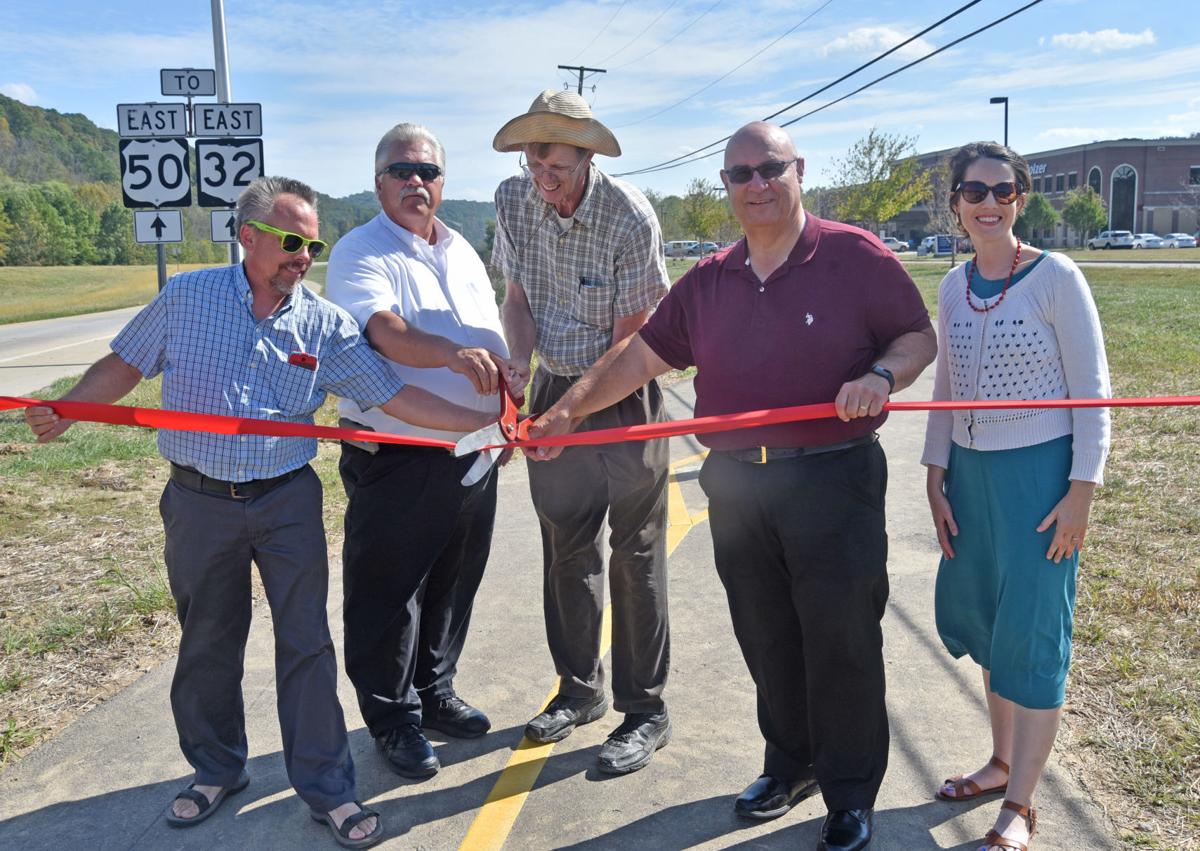 Messenger photo by John Halley.
New bikepaths in this area are celebrated just like new businesses are — with enthusiasm and a big ribbon ready to cut.
The Hockhocking Adena Bikeway grew a little bit longer this past week with the official opening of the County Road 24A Extension. This 1.6-mile stretch begins at the edge of East State Street near Holzer and runs to County Road 24A (South Canaan). This moves the Bikeway's terminus further eastward.
This is the latest Bikeway extension and follows similar projects like the Columbus Road spur and the connection to Athens High School.
The three Athens County Commissioners Lenny Eliason, Charlie Adkins and Chris Chmiel were on-hand for Wednesday's ribbon cutting alongside County Planner Jessie Powers. The extension was primarily funded by state grants and the construction project was managed by the Ohio Department of Transportation.
Click here to read the rest of the story in the Athens Messenger.