Commissioners, Glouster officials seek to share old Dollar General building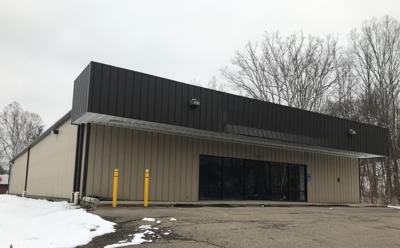 There are talks of having Athens County and the village of Glouster share the former Dollar General building. It is owned by the county. Messenger file photo.
By Heather Willard Messenger Staff Journalist
Plans for the old Dollar General building in Glouster, now in the hands of Athens County, have just about been settled.
The county commissioners met Tuesday morning with members of Glouster Village Council to determine how much space the village needs inside the building.
The county now owns the building, and Commissioner Lenny Eliason said that with small modifications to it the village could have 1,100 square feet of space for the Glouster Water and Electric Office. This includes a large conference room that is more than twice as large as the current village meeting space.
The village had initially requested 2,500 square feet of office and storage space.
Glouster officials want the space because the existing village buildings are rife with maintenance issues, including leaky roofs and pest infestations. Village representatives described being "between a rock and a hard place," and that the former Dollar General Building is one of the last options for having a less "toxic" place for village workers to use.
The village hopes to move the Water and Electric Office into the county-owned building, and move the Glouster Police Department into where that office was located.
Click here to read the rest of the story in the Athens Messenger.