Housing at The Ridges under consideration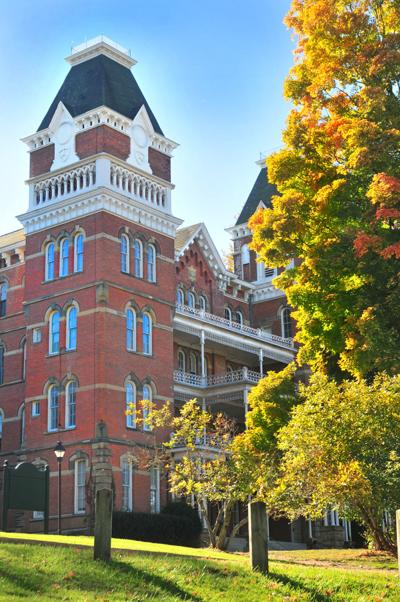 Pictured is one building of the former Athens Lunatic Asylum, now known as The Ridges. Local and university officials have discussed adding affordable housing at The Ridges. Messenger file photo.
By Heather Willard Messenger Staff Journalist
Athens City Council met in several committees on Monday night, with members mulling the possibility of placing affordable housing in The Ridges.
The idea has been under consideration for a while, but is just beginning to be explored before Council. Affordable housing has long been an issue in the city, and there appears to be ways to solve it, according to Council member Sarah Grace. She is also the chairperson of the Affordable Housing Commission, which has been exploring housing options in Athens.
Grace said The Ridges could be one such location. The housing would be aimed toward young professionals and seniors, and include homes that are accessible for residents with mobility issues.
Click here to read the rest of the story in the Athens Messenger.