Transit line debuts in Nelsonville, Albany
By DELANEY MURRAY For The Messenger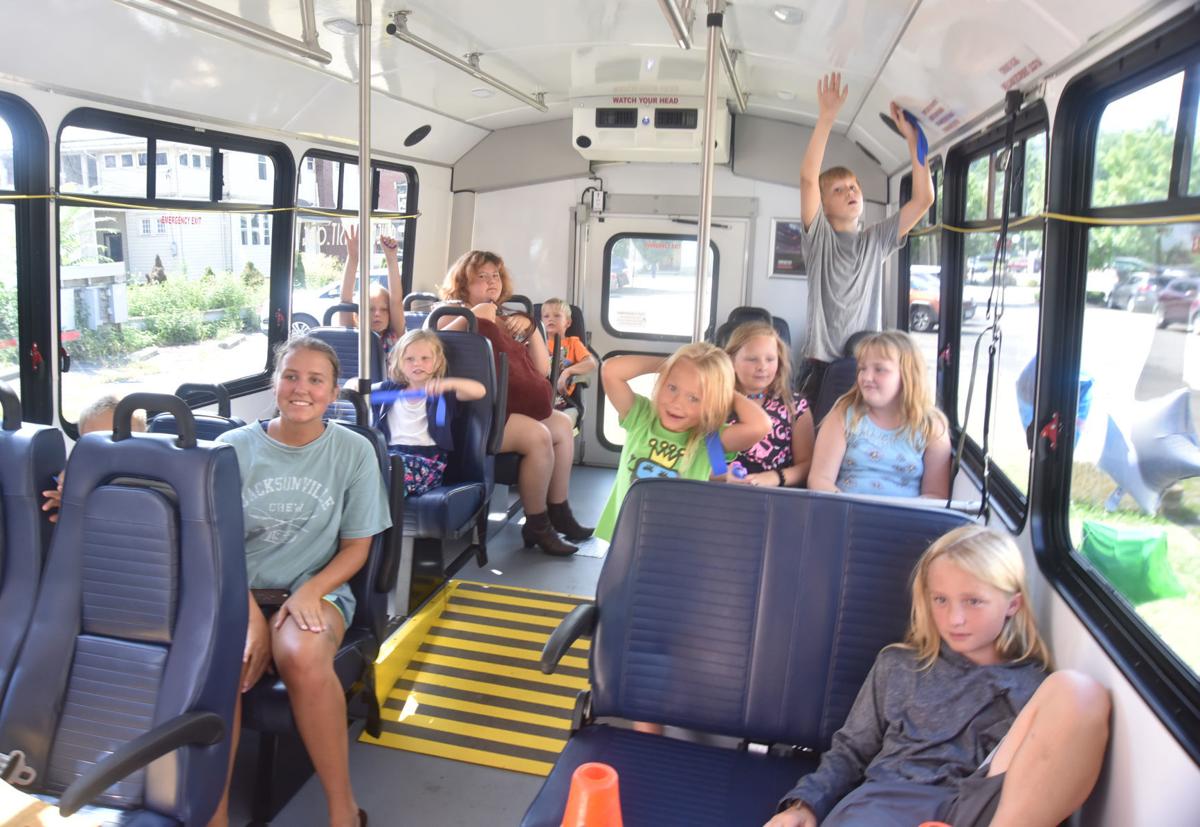 Athens Public Transit service is now available in Nelsonville and Albany. Two ribbon cuttings were held on Wednesday, and kids were invited aboard a public bus to check out the accommodations.
Messenger photos by John Halley
NELSONVILLE — Residents of Nelsonville and Albany will now have increased transportation all over Athens County, thanks to a new public transportation line that opens today.
Public transportation is already well-used in Ohio and in some parts of the county, local transportation officials have said. Now the goal is to increase Athens Public Transit ridership by adding the new service line. Athens Public Transit is operated by Hocking Athens Perry Community Action (HAPCAP).
Line 7 will offer routes to and from Nelsonville and Albany. The bus system will only cost $1 for hourly one-way service.
Officials gathered Wednesday for ribbon cutting in the two communities. Athens Mayor Steve Patterson championed the new line, saying it will allow residents to access jobs, education, healthcare access and culture all over the county.
The line gives residents easier access to the county seat in Athens so they can visit government offices such as the courthouse or Bureau of Motor Vehicles.
Line 7 is operating as a six-month pilot program. Ohio Rep. Jay Edwards (R-Nelsonville) and others at the ribbon cutting expressed hope to make this a permanent route. As The Messenger has reported, this pilot project is funded through $90,000 in grants and donations. For it to continue operating, a 50 percent match would be needed to access funding from the Ohio Department of Transportation.
Click here to read the rest of the story in the Athens Messenger.