Park's Place in Amesville now open
By Heather Willard Messenger Staff Journalist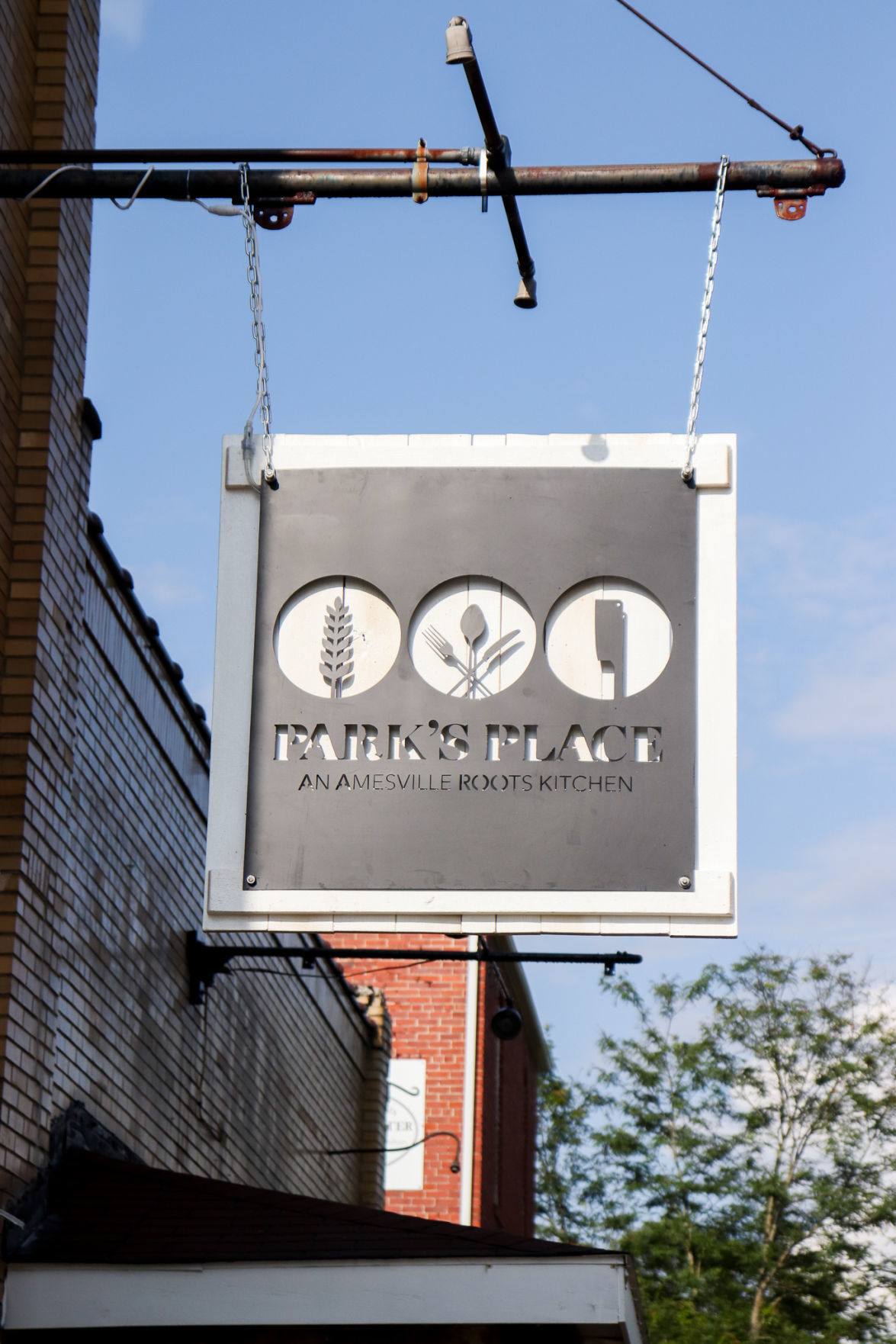 Messenger photo by Heather Willard.
AMESVILLE — The initial days inside the downtown Amesville building with the word "RESTAURANT" along its side brick wall have been joyous, work-filled occasions.
Inside, it's been hustle and bustle as many friends and family members have worked diligently to realize the dreams of Cory Richards and Josh Vernon.
That dream is Park's Place, aimed to be a farm-to-table, diner-style restaurant in the village center. The two officially held the restaurant's grand opening July 19 during the recent Amesville Firemen's Festival. Regular service began the next day, with Richards and Vernon serving tables bright and early at 6 a.m.
Click here to read the rest of the story in The Athens Messenger.