Distillery seeks to become staple of Athens' west side
By Heather Willard Messenger Staff Journalist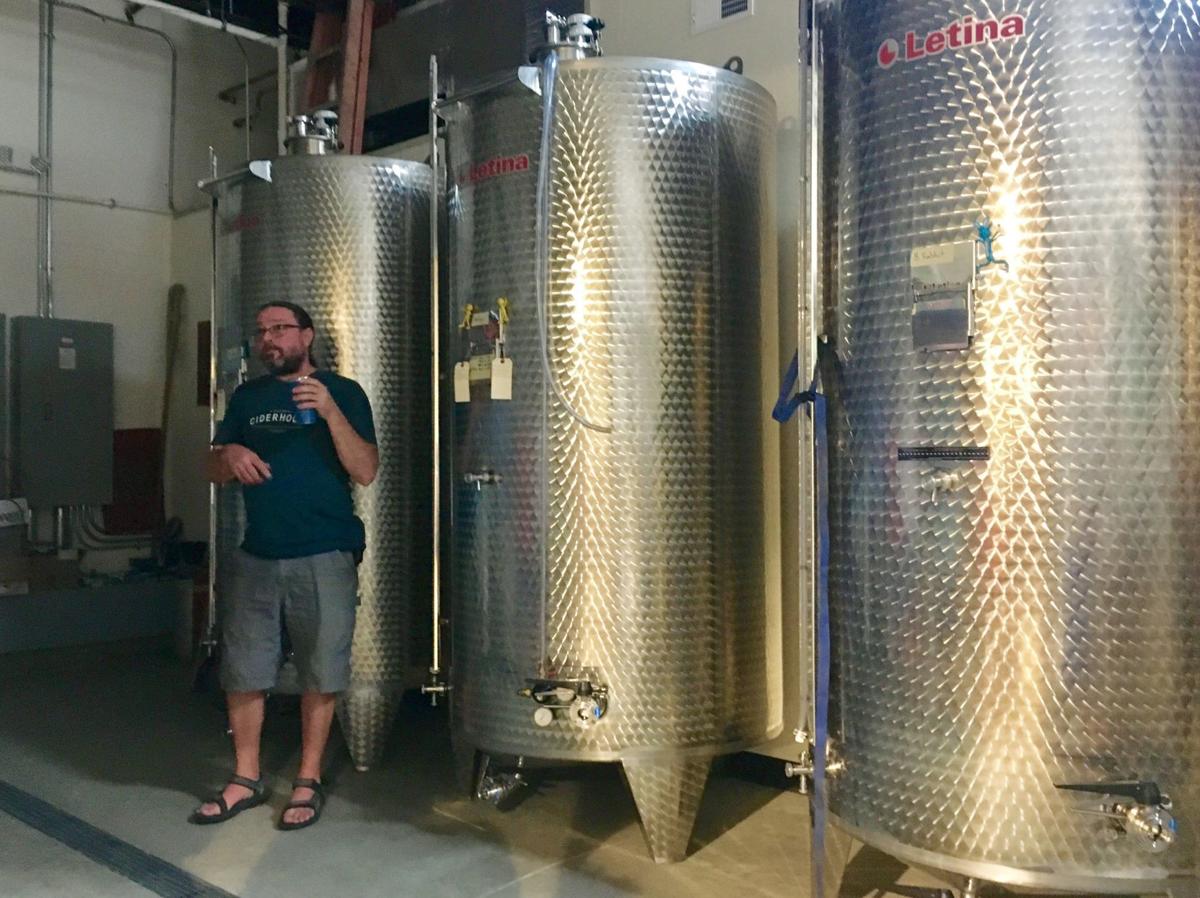 Messenger photo by Heather Willard. 
A new distillery has quietly been in the works on the Athens west side for over a year now, but the owner and operator, Kelly Sauber, hopes to have the business open this fall.
Sauber is well known in the Athens community as a master brewer, with experience working for O'Hooleys (now Jackie O's Brewery) and Brew Masters in Cincinnati, both of which he helped start. In 2011, he founded Fifth Elements Spirits in Meigs County.
More recently, Sauber brews the ciders served at the West End Ciderhouse, which he co-owns with primary owner Deanna Schwartz.
Sauber has produced the ciders and liquors sold in the Ciderhouse and at local grocery stores for years, but he's aiming to make that endeavor a bit easier — and provide a staple business for that area of town.
To that end, Sauber moved his distillery and brewery to be only a short walk across Shafer Street, located in what used to be a train yard. It is also going to be under a new name: the West End Distillery.
Sauber showed off the new location in a distillery tour, as part of Ohio Brew Week. He spoke in-depth about the processes he uses to create liquors, ciders and beer, as well as what he is currently involved in brewing.
*Click here to read the rest of the story in the Athens Messenger. Note: This story appears in the Sunday, July 21 newspaper on Page A1.