Completion date for RXQ's new manufacturing facility is extended
By STEVE ROBB Messenger staff journalist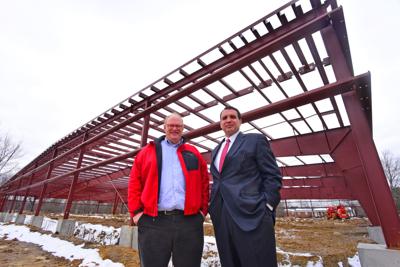 The completion date for a local company to complete an expansion project was extended Tuesday by the Athens County Commissioners as part of a tax abatement the company will be receiving.
In February, the commissioners delayed the abatement for one year at the request on RXQ Compounding, which has been constructing a manufacturing facility at Albany but has experienced delays in getting the project completed.
The 10-year, 60 percent tax abatement on property improvements was changed to start in 2021 for tax year 2020 and construction was to be completed June 30 of this year, which didn't happen.
On Tuesday, the commissioners agreed to extend the completion date to Sept. 30.
Click here to read the rest of the story in the Athens Messenger.