New mural reflects history of Stimson Avenue area
By STEVE ROBB Messenger staff journalist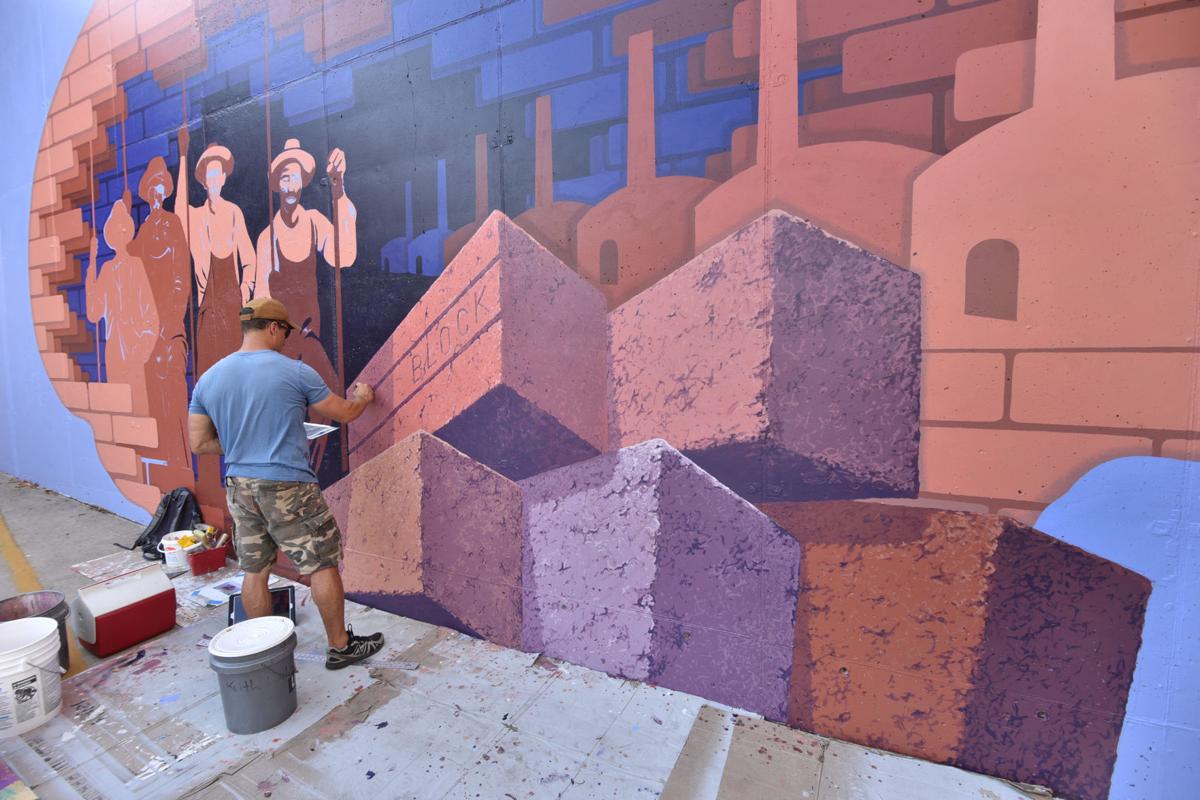 Note: This story appears in the Wednesday, July 10 newspaper on Page A1.
A mural being painted on Stimson Avenue in Athens gives a nod to the brick industry that operated in that area during the late 1800s and early 1900s.
"The goal here was to celebrate the history of brickmaking in Athens and, in particular, on Stimson Avenue and in particular that spot, which legend has it was part of the original Athens Block brickmaking operation," said Ric Wasserman, who commissioned the mural.
The mural by artist Keith Wilde is painted onto a retaining wall next to the building owned by Wasserman that houses Stimson Gardens apartments and the Bella Vino store.
"I like public art. I think public art is a really important thing in a town, and I have a giant canvas there," said Wasserman, who is the county treasurer. "I'd wanted to do it for a long time. When I saw Keith Wilde doing the mural at the corner of Carpenter and State, I approached him about being the artist."
Click here to read the rest of the story in the Athens Messenger.