Commissioners may share building with Glouster
By STEVE ROBB Messenger staff journalist.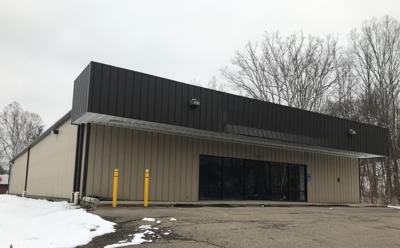 Note: This story appears in the Wednesday, July 10 newspaper on Page A1.
Although details need to be worked out, the Athens County Commissioners said Tuesday that they are open to the idea of sharing the former Dollar General building in Glouster with the village.
"We're going to try to make it happen," said Commissioner Lenny Eliason.
The county owns the building and the commissioners have said their priority is to use it for the county's records center, which is operated by Peg Six. Glouster officials have said they would like to use at least part of the building for village offices.
Commissioner Chris Chmiel said he met Monday with village officials, including Council President Sandra Gyure, administrator Rick Nott and Fiscal Officer Jan Browning and toured the building.
According to Chmiel, the Glouster officials indicated they want approximately 2,500 square feet of space to put the Water & Electric Office in there and an office for the police department. That would be in addition to a community meeting room the commissioners have discussed putting in the building.
Click here to read the rest of the story in the Athens Messenger.