Forums to look at transportation tax levy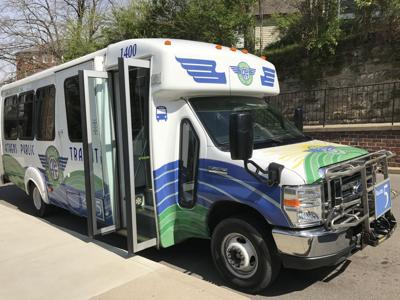 Click here to read original story in the Athens News.
Sixteen public forums are being held across Athens County to discuss a potential countywide 0.25% Transportation Sales Tax levy, according to a news release from Athens County, Hocking-Athens-Perry Community Action (HAPCAP).
Funding obtained from the passage of a transportation sales tax – if it's approved by voters – "could be used to expand services, hours, and days of operations, purchase and install bus shelters, explore alternative fuels, purchase accessible vehicles, and much more related to transportation and active transportation across the county," the release said.
The remaining dates, locations, and times are as follows (several already had happened before today's print edition):
• Thursday, June 13 – Coolville, United Methodist Church. 10 a.m. and 5:30 p.m.
• Monday, June 17 – City of Athens, Athens Public Library. 10 a.m. and 5:30 p.m.
• Tuesday, June 18 – Nelsonville, Stuart's Opera House. 10 a.m. and 5:30 p.m.
• Wednesday, June 19 – Amesville, Amesville Village Productions. 10 a.m. and 5:30 p.m.
All are welcome to attend any forum to discuss if a transportation sales tax is the best way for Athens County to support its public transportation providers and infrastructure, according to the release.
Anyone who needs transportation, special accommodations or more information for/about the public forums should contact Athens County Mobility Manager Jessie Schmitzer at jessie.schmitzer@hapcap.org or 740-589-3790.