Plains residents may get to vote on zoning issue
By Fred Kight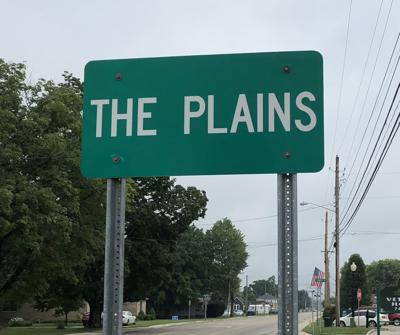 Click here to read original story in the Athens News.
Voters in The Plains will have a chance to establish zoning rules for their community during the spring 2020 primary election. At least that's the goal, according to Athens Township Trustee Steve Pierson.
Specifically, residents would vote on zoning regulations and a map that would be written and drawn by a commission of five yet-to-be named individuals.
So far, five people have expressed interest in serving on a commission. Appointments are the responsibility of the township trustees, who also provide the commission with a budget.
Five is the minimum number required by law, according to Pierson, and it's optional to have two alternates. He pointed out that only electors can establish zoning regulations and a map, not the township trustees.
The zoning commission would be aided by a consultant. Bob Eichenberg, with his New Marshfield firm Round River Planning and Design, and the Athens Township Trustees have negotiated a proposed contract for planning services for $28,600 but the final decision on that will be the commission's, not the trustees'.
"Dover Township and the Athens County Commissioners are not participating in this project," Pierson said. "Any regulations that might eventually go into effect after a voter approval will only apply to the portion of The Plains in Athens Township from Pine Street south. The Plains north of Pine Street is in Dover Township where regulations are not under consideration."
The Township Trustees decided to form a zoning commission last fall. They acted after community members presented a petition with a significant number of signatures.
The zoning issue was on the agenda for the Trustees' meeting June 4 but in the interview last week Pierson said he did not anticipate any appointments will happen until another meeting on June 25.
"Hopefully, we will get at least seven applicants by then," he said.
The Township Trustees have made two other moves intended for improving The Plains.
"The Athens Township Trustees have applied to request acquisition of six lots by the (Athens County Land Reutilization Corporation) for township purposes," Pierson said. "Ken Oehlers, executive director of Habitat for Humanity of Southeast Ohio, has been contacted to see if these lots might be accepted as a gift and used as building sites for Habitat for Humanity if they are acquired by the township."
The lots are 9 N. Clinton St., 9 Johnson Road and 36 W. 2nd St.
In addition, Pierson said, "Letters will be going out to approximately a dozen property owners in The Plains (informing them) that they are in violation of Ohio Revised Code 505.87 regarding tall grass and weeds." The law pertains to property maintenance requirements.