County to pay off taxes to get former Dollar General building
By STEVE ROBB Messenger staff journalist
Click here for original story in the Athens Messenger.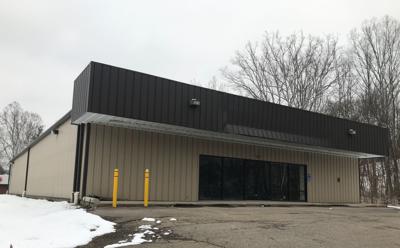 GLOUSTER — The Athens County Commissioners voted Monday to spend $4,000 to acquire the former Dollar General building in Glouster by paying off property taxes that are owed.
The current owner of the building is JSMN Ohio Properties LLC of New Jersey.
An agreement was reached in January for the county to acquire the vacant building for $1, with transfer of the property to take place after the company paid $10,000 for 2018 property taxes. The owner was to make payments on the $10,000, with the final payment due by April 30. The deadline was missed.
On Monday, the commissioners approved amendments to the original purchase agreement. According to the amendments, the owner has paid $4,000 toward the $10,000, and will pay only an additional $2,000. That leaves $4,000, which the commissioners have agreed to pay off.
"It will clean up the building and put it to use quicker," Eliason said of the amended arrangement.
The commissioners have not made a decision on what to do with the building. One option that was previously mentioned was to use the building as the new site for the county's OhioMeansJobs office (the former Work Station), but more recently the commissioners have been looking at other options for that office.
"What we do with (the former Dollar General) is still up for discussion," Eliason said.
Commissioner Chris Chmiel said he hopes to move the county's records center there.
The county records center is located in a county-owned building on North Lancaster Street in Athens. The commissioners have said they want to sell that building, but would need to relocate the records center to do so.
The former Atco building, which the county owns on Campbell Street in Athens, also has been mentioned as a possible location for the records center. However, the commissioners have not yet announced what will be done with the Atco building.
Last year there was a tax delinquency of about $23,000 on the former Dollar General building. The owner was put on a payment plan, and the last payment was made in December, County Treasurer Ric Wasserman has said previously.
The purchase agreement deals with 2018 property taxes payable this year.
Dollar General opened a new store in Glouster in 2015, and the prior store building has been vacant since that time.