SOPEC hires new executive director
By STEVE ROBB Messenger staff journalist
Click here for original story in the Athens Messenger.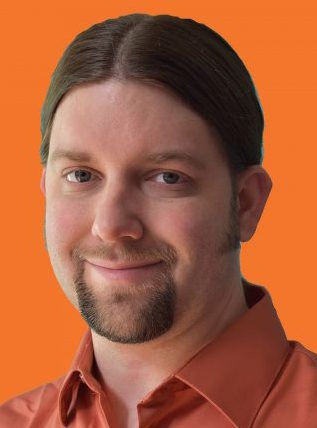 A Washington County man with a background in solar energy has been hired as the new executive director of the Southeast Ohio Public Energy Council, effective July 1.
Luke Sulfridge, 38, is founding Ohio program director of Solar United Neighbors, a national nonprofit that promotes solar energy and assists to those who want to have solar systems.
"His knowledge of the energy sector and the region is exceptional," said SOPEC Board Chairman Chris Chmiel when asked why Sulfridge was selected.
He will replace Executive Director Eddie Smith, who announced in February that he and his wife would be relocating to Michigan and that he would be resigning from SOPEC, effective June 30.
Sulfridge has a master's degree in political science and environmental policy from Appalachian State, and a master's in emergency management from Eastern Kentucky University.
He said Solar United Neighbors of Ohio advocates for solar energy; has helped more than 200 entities, mostly residences and some small businesses, become solar energy users; and has provided technical consulting services regarding renewal energy for government buildings in Cuyahoga County.
In his capacity as policy leader for Solar United Neighbors in Ohio, he has testified before the Ohio General Assembly and Public Utilities Commission of Ohio.
SOPEC was formed in 2014 by Athens County and the city of Athens to become a government aggregator to negotiate electricity rates for residents who wished to participate, and became a Council of Governments with the village of Amesville joining. Since then, nine other communities have joined SOPEC, the most recent being Logan. SOPEC also promotes renewable energy and energy conservation.
Other members include the villages of Somerset, Chauncey, Shawnee, Buchtel, New Straitsville, Coolville and Trimble.
Asked why he was interested in the SOPEC job, Sulfridge said he is impressed with the organization's innovation.
"I think they've been successful in helping communities save money," he said, adding that he feels he brings to the job an understanding of the region and his relationships with the energy community.
"I think we would love to see continued efforts toward localized energy sources," he said.
"The opportunities ahead for SOPEC are vast, and I look forward to continued membership growth throughout Southeast Ohio and transformation in how SOPEC programs operate," Sulfridge stated in a news release. "An important responsibility under my tenure will be to accelerate innovative program designs that help us meet the energy supply needs throughout Southeast Ohio across sectors."