OU to preserve pieces of Factory St. building for new café
By TYLER BUCHANAN Messenger editor
Click here to read original story in the Athens Messenger.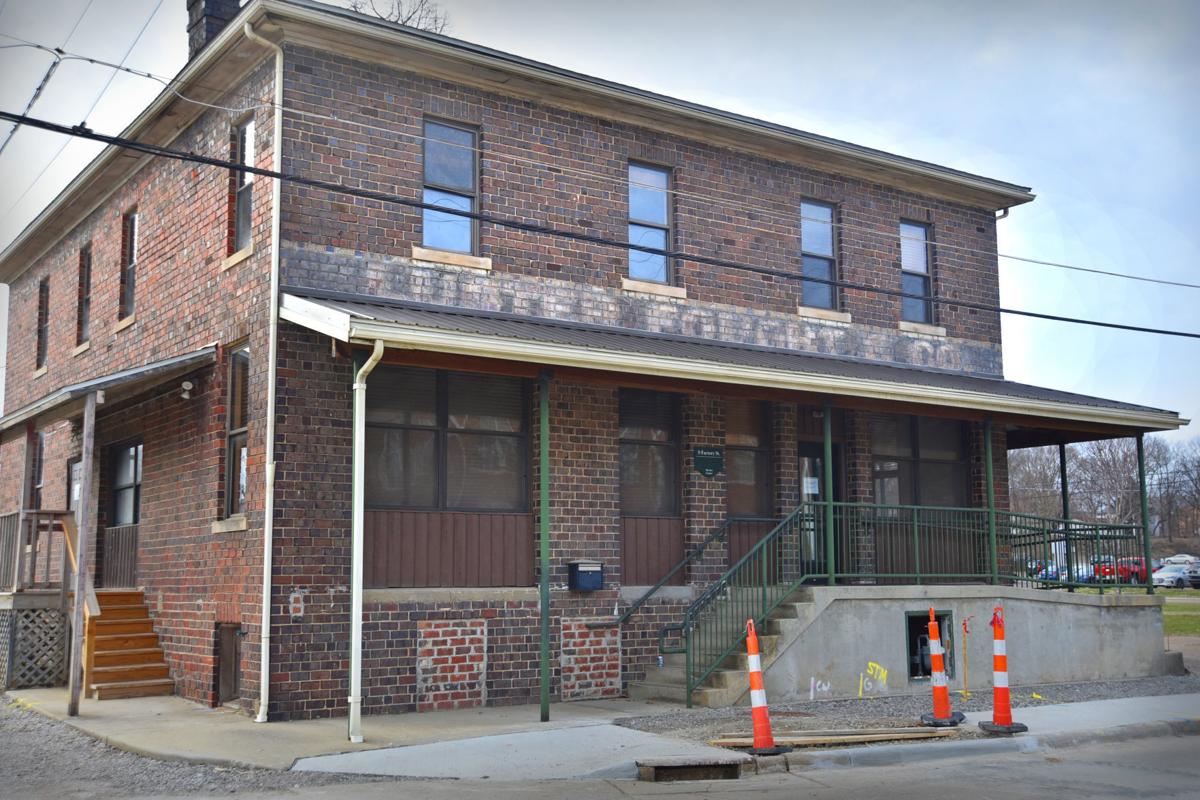 The historic brick building at 9 Factory St. will soon be demolished, but Ohio University intends to preserve some of it for a unique purpose.
The historic brick building at 9 Factory St. has been the home of many things over the past 100 years — a drug wholesaler, an ice house and even a dance studio. It is now facing demolition to make way for a new Ohio University Heritage College of Osteopathic Medicine building.
Pieces of the structure will be preserved and used to build a new café inside the eventual Heritage College building. A news release states OU has already salvaged doors and bricks from the Factory Street building to be utilized within the new coffee shop.
OU even has a tentative name picked out: the Factory Street Café.
Ken Johnson, executive dean of the Heritage College, stated in the news release that OU has found some "beautiful and creative ways" to honor the historic building.
"We're focusing on iconic aspects of the Factory Street building," Johnson stated, "and repurposing materials where it makes sense to capture that building's character as part of the new construction."
Plan follows century of history
The Messenger highlighted the building's history in a "Throwback Thursday" feature story earlier in April. A group of businessmen from Albany, led by Luster Fought, brought their wholesaler to Athens more than a century ago and set up shop at 9 Factory St.
Luster Fought & Co. was located there until the business was sold to local entrepreneur R.H. Lockard in the 1950s.
It later became an ice house, and by the 1980s was home to the Factory Street Dance Studio. Ohio University bought the building in the 1990s.
A few years ago, OU announced plans to create a new "Union Street Green" and relocate the Heritage College of Osteopathic Medicine there.
The Factory Street building is expected to be demolished in June, with eventual completion of the Heritage College building expected in 2021.
The OU news release claims that the university had offered to provide funds to have the historic building relocated instead of demolished. It states that campus officials met with local leaders and employees of the Southeast Ohio History Center "to discuss alternatives" to demolition.
The university "issued a request for proposals listing ways in with (OU) would help with relocation of the historic building," the release continues. "(OU) already planned to disconnect all utilities from the building and was prepared to provide up to $60,000 toward relocation and to facilitate coordination with the city of Athens. No bids were received."