OhioHealth announces medical office building project
From staff reports 
Click here for original story in The Athens Messenger.
Note: This story appears in the Wednesday, April 17 newspaper on Page A1.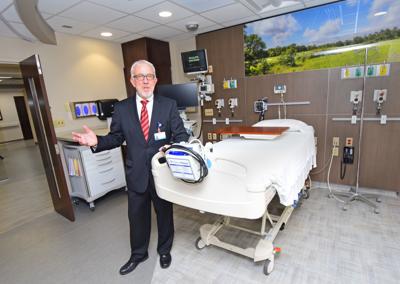 OhioHealth has announced plans for a new medical office building to be located near O'Bleness Hospital in Athens.
The $11.3 million project involves construction of a two-story, 30,000-square-foot building, and is expected to break ground this fall. It will be located on land between the hospital at 55 Hospital Drive and the existing OhioHealth Urgent Care Athens building at 265 W. Union St.
A news release announcing the building on Tuesday states the project is expected to be completed in fall of 2020.
Once built, it will house the Athens-based OhioHealth Physician Group Heritage College primary care practices, the news release states. This includes practices located around town at Castrop Health Center on Hospital Drive; at Parks Hall on the campus of Ohio University; and elsewhere on Columbus Road and West Union Street. It will also provide space for an expanded family practice residency and other space to accommodate "future growth," the news release adds.
OhioHealth Physician Group Heritage College's specialty practices will reportedly remain in the Castrop Health Center.
O'Bleness Hospital President Mark Seckinger said the new building will serve as a "healthcare hub for the region.
"The expanded campus will help our patients navigate through primary and specialty services and benefit from the convenience of having lab, imaging and pharmacy services located within walking distance of their physician offices," Seckinger stated in the news release. "Our providers and associates will benefit from the ease of care coordination afforded by proximity to one another."