Athens Medical Marijuana Dispensary Nears Completion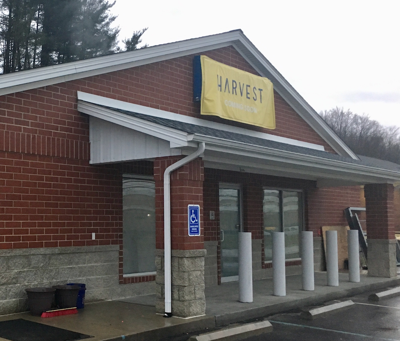 A medical marijuana dispensary in Athens will be opening soon, but just how soon will be determined by when tested product becomes available for sale, according to the director of public affairs for the company that will operate the facility.
The dispensary will be located in a building on West Union Street that is undergoing renovation.
Samples of marijuana must be tested — for the cannabinoids THC and CBD, as well as for contaminants — before products can be provided to the dispensary, said Ben Kimbro, director of public affairs for Harvest Health & Recreation Inc. The testing is so that patients will know what they are getting and that it's safe, he said.
Kimbro said he checked with a Level 2 cultivator which indicated it will have tested product by February, and has a call into a Level 1 cultivator who reportedly will have tested product the first or second week of January.
Harvest Health & Recreation Inc. has a Level 1 cultivation license and three dispensary licenses in Ohio, including the one in Athens. The company holds licenses in 12 states, including dispensary, processing and cultivating licenses, according to Kimbro. The company is based in Tempe, Arizona.
The Athens dispensary will be known as Harvest of Athens, Kimbro said. (The dispensary license was awarded by the Ohio Board of Pharmacy to Harvest of Ohio LLC.)
Kimbro said the number of employees at the Athens dispensary will depend on the volume of business it does. Some employees are currently undergoing training.
Hocking College will operate one of two cannabis testing labs in Ohio, although Kimbro said he expects others will open in the future.