Commissioners Pursue Grant to Help Renovate Nelsonville's Mechem Building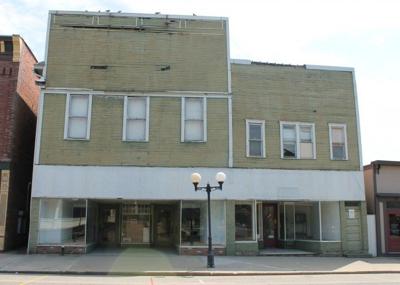 Note: This story appears in the Sunday, Dec. 9 newspaper on Page A1.
NELSONVILLE — The Athens County Commissioners are seeking a $250,000 grant to help Hocking College renovate the Mechem Building in downtown Nelsonville.
The college, which owns the building, wants to use it for the Hocking College Innovation Gateway program.
It received, the grant would be administered for the county by the Hocking-Athens-Perry Community Action Agency.
The funds would be used to complete remediation work to the interior and exterior of the building. Some preliminary work has been completed, according to Hocking College spokesman Tim Brunicardi, who said the Hocking College Innovation Gateway program will move in once remediation and construction work is completed.
"The space will be focused on promoting entrepreneurship, community building and engagement, as well as provide equipment and expertise for workshops, classes and short-term certificate courses," Brunicardi said in an email to The Messenger.
Makerspace and a tech center will be located there, according to Brunicardi.
Brunicardi said the college will also seek a $1.3 grant from the Economic Development Administration that will focus on renovation of the Mechem Building.
The Messenger reported in June of 2017 that $1.2 million had been awarded to Marietta-based Buckeye Hills Regional Council to help establish three facilities as part of the Appalachian Ohio Innovation Gateway, with the Mechem Building being one of the sites.
In 2013 consideration was being given to demolishing the building because of its condition, The Messenger previously reported. The building is about 118 years old
"The college recognizes the historic importance of the building…," Brunicardi said when asked why the decision was made to save it. "This building will be renovated to serve as a tech-rich, community space with a makerspace, shared-use space, technology center and office space."