Menards Official: Athens Store Likely to Open in 2020
Local Lowe's store, meanwhile, not on list of closings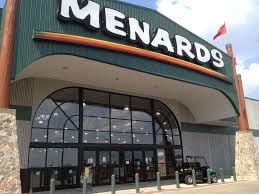 Menards' long-awaited arrival in Athens is inching closer, as the company recently applied for state building permits and released a tentative date for construction to begin.
The home-improvement store chain submitted its permit applications on Nov. 14, and has received partial plan approval. Located mainly in the Midwest, Menard Inc. has 305 stores in 14 states.
Meanwhile, a nearby big-box home-improvement store, Lowe's, also on East State Street, was not on a list of stores the Lowe's Companies announced it plans to close in the next three months. An article Sunday on www.marketwatch.com listed "51 underperforming stores and other locations, including 20 stores in the U.S.," that are slated for closure as part of Lowe's Companies' plan to focus on the chain's most profitable stores."
Menards spokesperson Jeff Abbott said in an email that construction could begin next year. "Although no official timeline has been established, if all goes as planned, we hope to begin construction sometime in late spring 2019," Abbott said.
The company first received zoning permit and Title 41 site plan approval from the city of Athens in June 2017, and requested a renewal of those permits in August of this year. At an Athens Planning Commission meeting on Aug. 16, City Planner Paul Logue read a memo from Sirois that briefly explained why the planning process for the project had taken so long.
According to the meeting minutes, Thomas O'Neil, a representative for Menards, explained in an email to the city that Menards "had a handful of other store sites in Ohio that were purchased a year or more prior to our Athens acquisitions, and those stores are the stores under construction in 2018 for opening in 2019." O'Neil added, "The Athens store is currently slated for construction next year, with a spring 2020 opening."
State records show that the company already has received partial plan approval for its main store (though it still awaits final approval), and is awaiting state approval of plans for a lumber storage building in the same location. The property where the company plans to build the store is located at 2009 E. State St., between the Hocking River and East State Street, across the road from the apartments and storage facility on Hope Drive.