Land Bank Gets State Funds to Address Blighted Properties
Click here for the original story found in the Athens News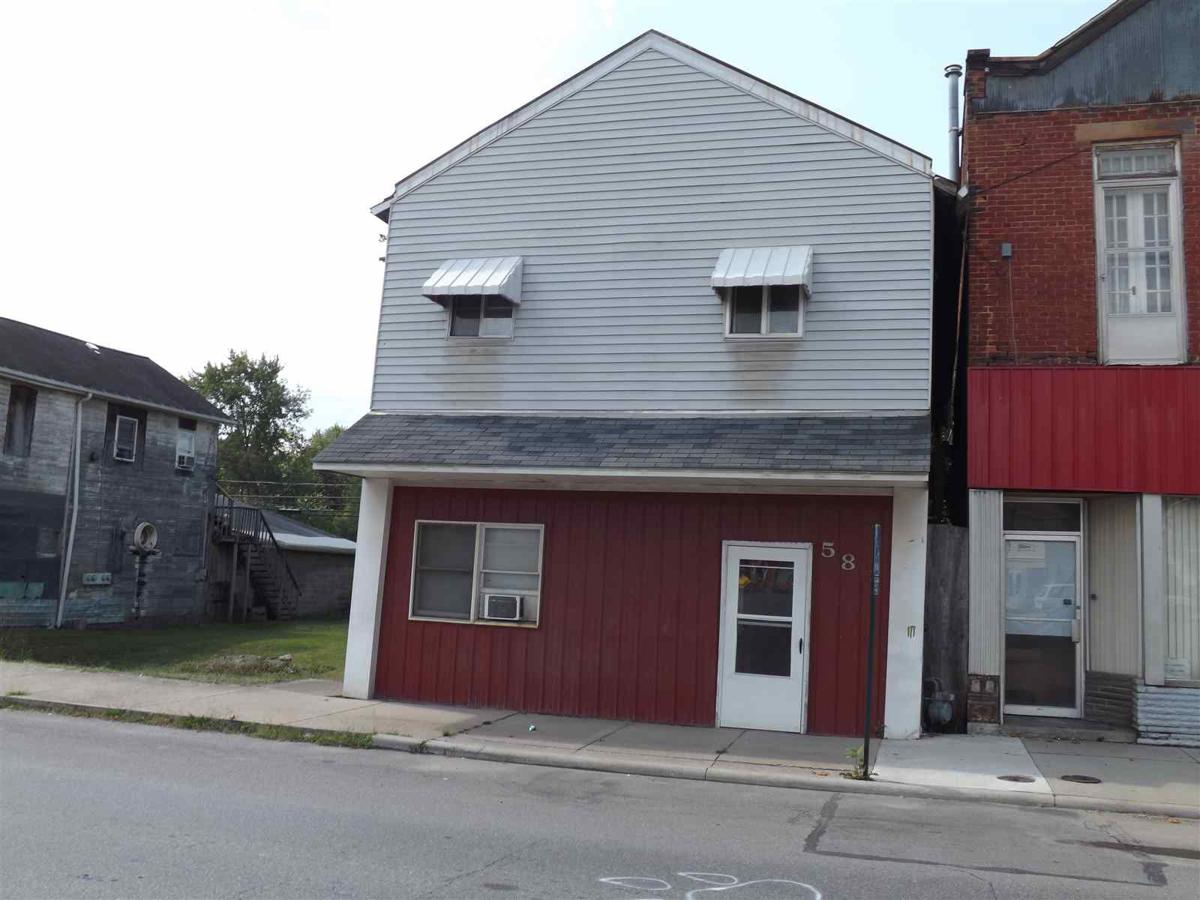 All things appear to be going according to plan for the Athens County Land Reutilization Corporation, known as the Land Bank. At its monthly meeting Monday, the Land Bank Board updated the public on the agency's progress, including two projects that were recently approved for state funding.
Two of the first properties that the Land Bank has acquired have been approved for state funds through the Neighborhood Initiative Program (NIP): those properties are 58 and 60 High St., adjacent properties in Glouster.
NIP is a funding project through the Ohio Housing Finance Agency (OHFA) designed to stabilize property values by removing and greening vacant and blighted properties in targeted areas throughout the state, according to the OHFA website. 
Hocking-Athens-Perry Community Action Program, or HAPCAP, is serving as the NIP administrator for the Land Bank on these and future projects. Glenn Crippen, HAPCAP director of Housing & Community Development, said after the meeting Monday that the funding application for the two Glouster properties was approved on Oct 27. 
The program calls for the demolition projects to be completed within 90 days of the application's approval, so the deadline for both projects is Jan. 27. Now that the projects have been approved and the countdown has begun, the properties must be checked for asbestos before demolition (as the presence of asbestos would require a specific demolition process), and a review of the historical significance of the properties and area must be completed to determine what impact demolition of those properties could have on that history.
"This is a lot of work in a short window of time, and we're handling it as quickly as we can make it go," Crippen said during the meeting.
Since its creation, the Land Bank has been given (or notified about the availability of) about 60 properties, many of which are already moving through the process toward foreclosure, demolition and rehabilitation. The agency acquired five new properties since its last meeting in October, Wasserman said Monday, and two of those properties were donations.
In other news, Land Bank Board members on Monday voted unanimously to join the newly formed Ohio Land Bank Association. The association is expected to provide a mechanism for Ohio land banks to continue to benefit from consulting services that are currently being donated by larger, more established land banks such as the Western Reserve Land Conservancy. Meanwhile, the burden of the costs associated with said services is distributed evenly, rather than thrust upon one organization or the other. Robin Darden Thomas of WRLC already has been providing consulting services to Athens County and the local Land Bank Board.
Members of the association would pay dues, and the Board voted to join for the minimum fee of $500 per year.
"At this point, it seems like they're starting it off right, and it's a good thing for us to join," Wasserman said.